SPC (Statistical Process Control)
During the production process, statistical data (SPC) is recorded directly from the production machine and thus guarantees a reliable production.

The measured data are recorded by a measuring instrument via a data line, monitored and managed by a SPC software, and the results displayed directly at the workstation. The data exchange is made through an intranet system.
The collected SPC data serve as inspection report and can be provided with the shipment upon request.

Further statistical evaluations such as statistical process control (SPC) ensure a high and consistent quality of the manufacturing and measuring equipment we use.
Typical SPC-workplace in our production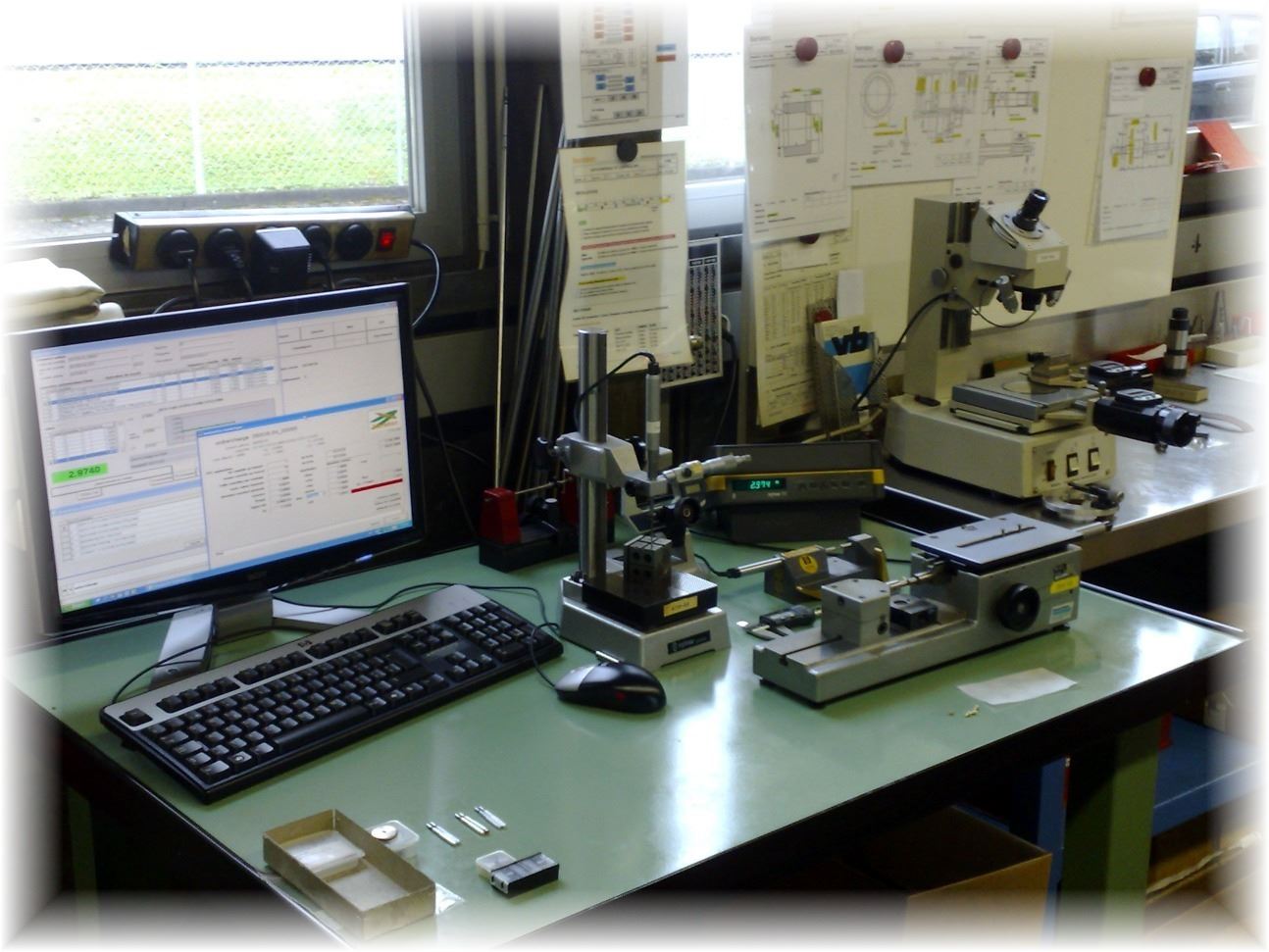 Receipt inspection
All deliveries are checked in the incoming goods inspection and documented electronically. If no further operations must be made, this is immediately packaged and stored until shipment.

For the delivered rod material we received from material suppliers "Material certificates" in the form of test reports 2.2 or 3.1b (or he has this in its archives). These are checked with the delivery of the material and dimension compliance. On request a copy will be delivered with the goods.
Our optical, dynamic measuring machine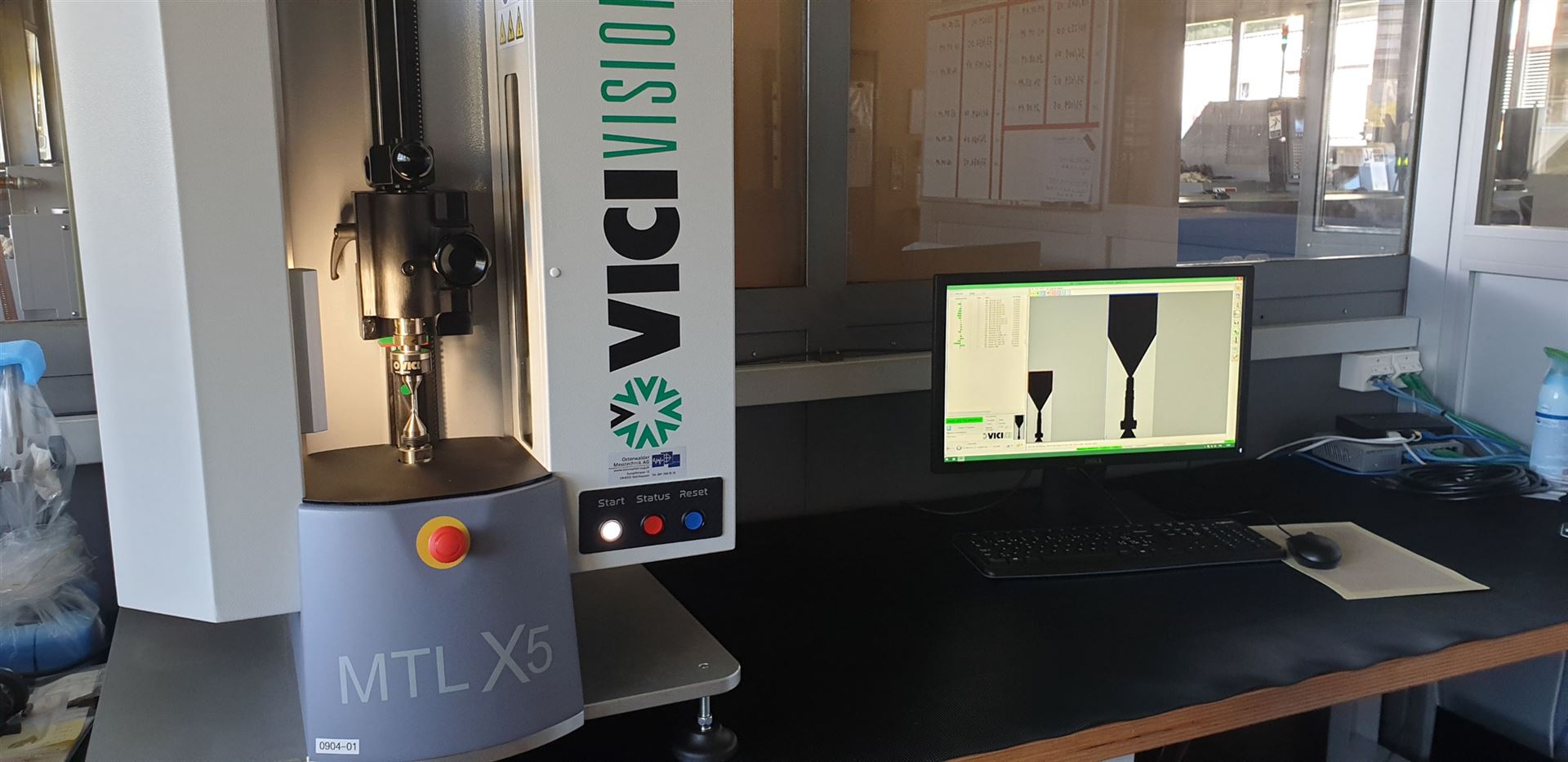 Final inspection
Unless specifically noted on the drawing or applicable documents, the ordered parts are randomly submitted only the dimension examination. Additional tests concerning the properties of the ordered parts (for example, tensile testing, hardness tests, decarburization, head impact test, impact test, torque testing, leak testing, examination of technical cleanliness, functional tests, etc.) must be agreed separately.

At the end of the process chain, the parts are submitted to the final inspection in accordance with the defined inspection lot sizes and specifications. After having passed all inspections criteria, the parts are put into storage ready for shipment.

For parts that are either produced for the first time or have to comply with other custom specific quality requirements, first sample or other special inspection reports are issued by the final inspection department.